GZDW 220V 380V 480A 800A Made in China DC output switching power supply distribution cabinet
Product Detail
Product Tags
This series of DC panels has such features as small size, high efficiency, high technical index, module design n+1 heat redundancy backup, high reliability, module design . Adopted the world's latest advanced technology of Resonant voltage dual-loop control resonant switch power source"four remote operations, standard RS-485 and RS232 interfaces provided tor automation, also the other performances excel over the traditional power source of similar use.
Complied standards: GB/T 19826-2005 General specification and safety requirements for DC power supply equipment of power projects. JB/T 5777-4-2000 The general specification and safety requirements for D.C power supply equipment of power system. JB/ 8456-1996 Low-voltage D.C switchgear and controlgear assemblies DL/T 459-2000 Specifications of D.C supply cabinet in power system. DL/T 504195 Technical code for the design of fossil-fired power plant inner communication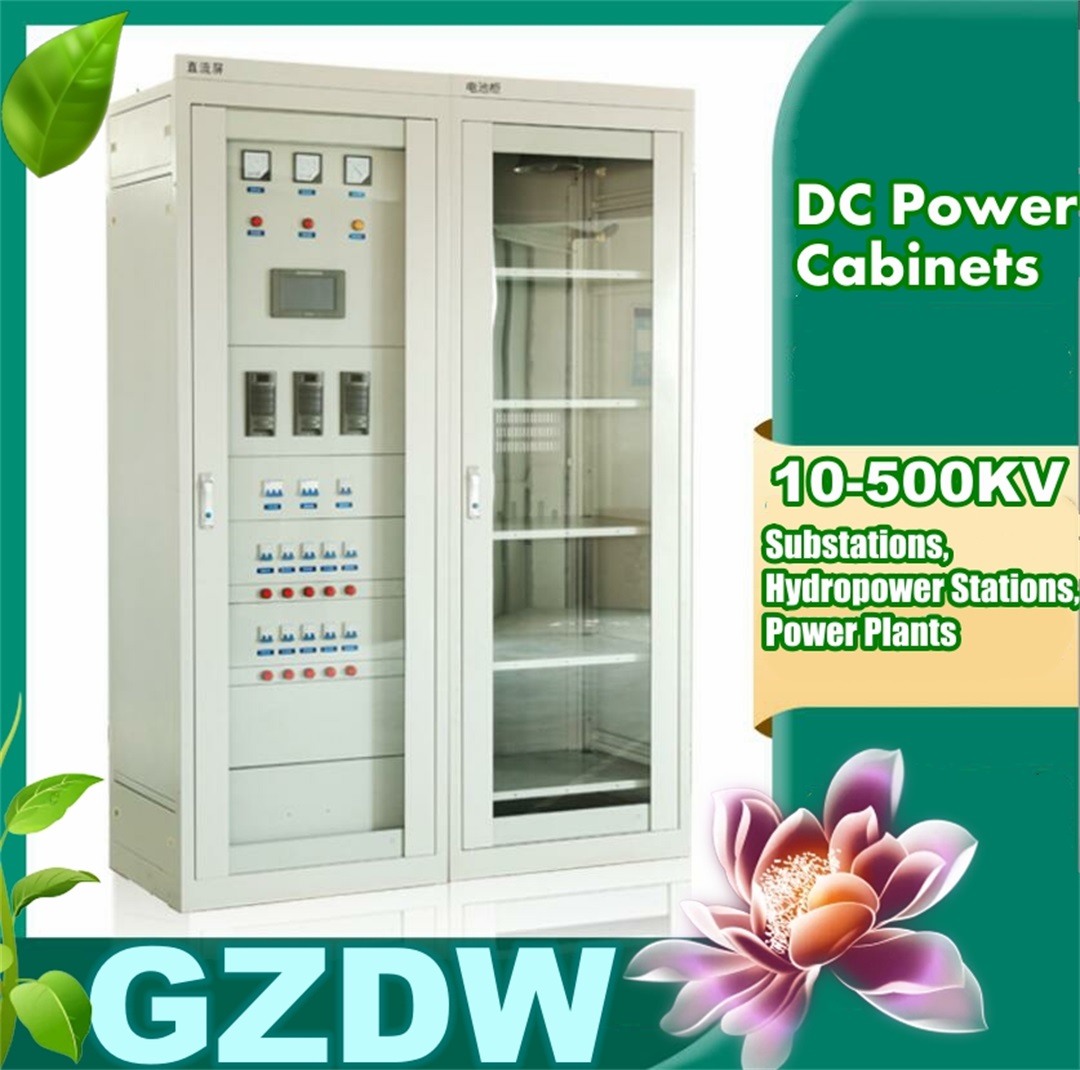 Product wiring scheme and system principle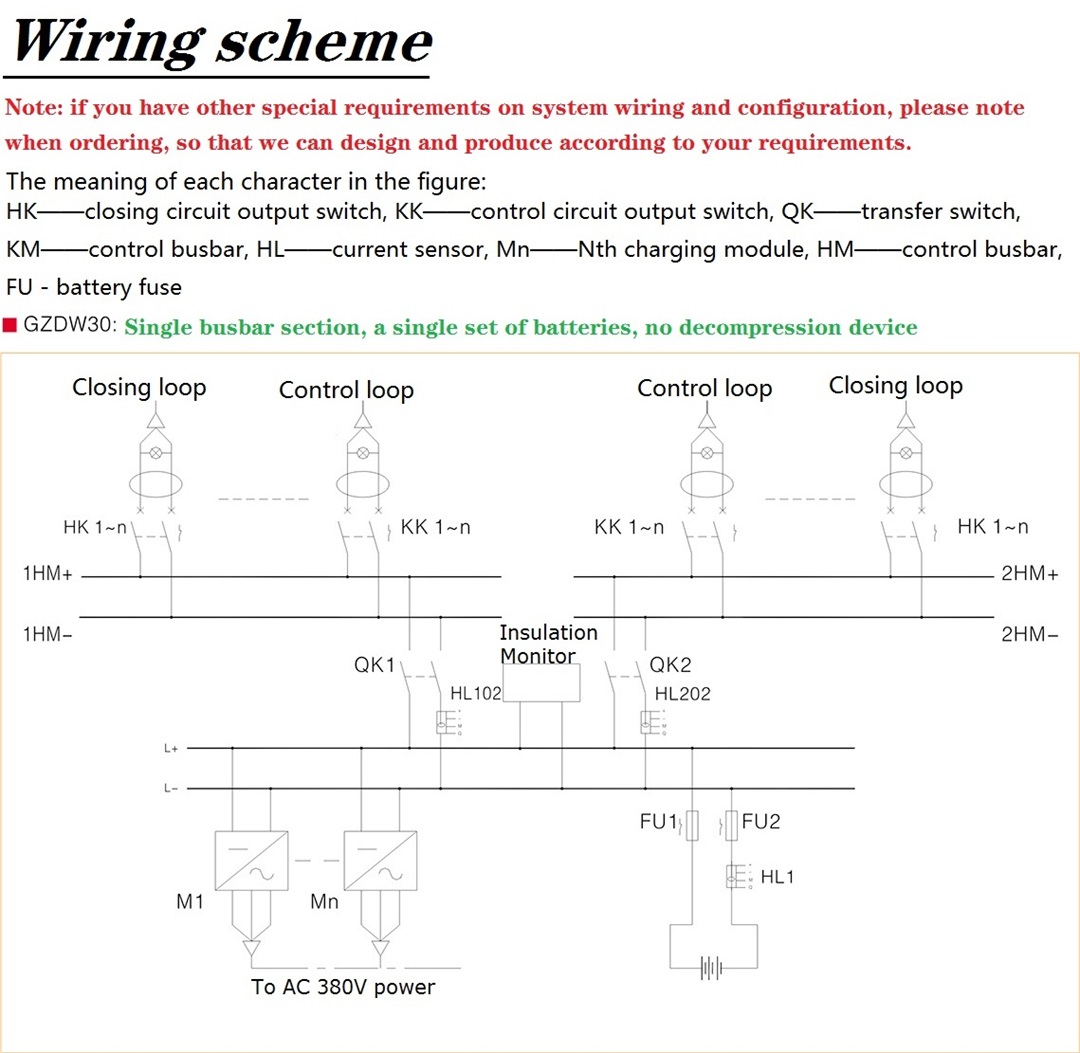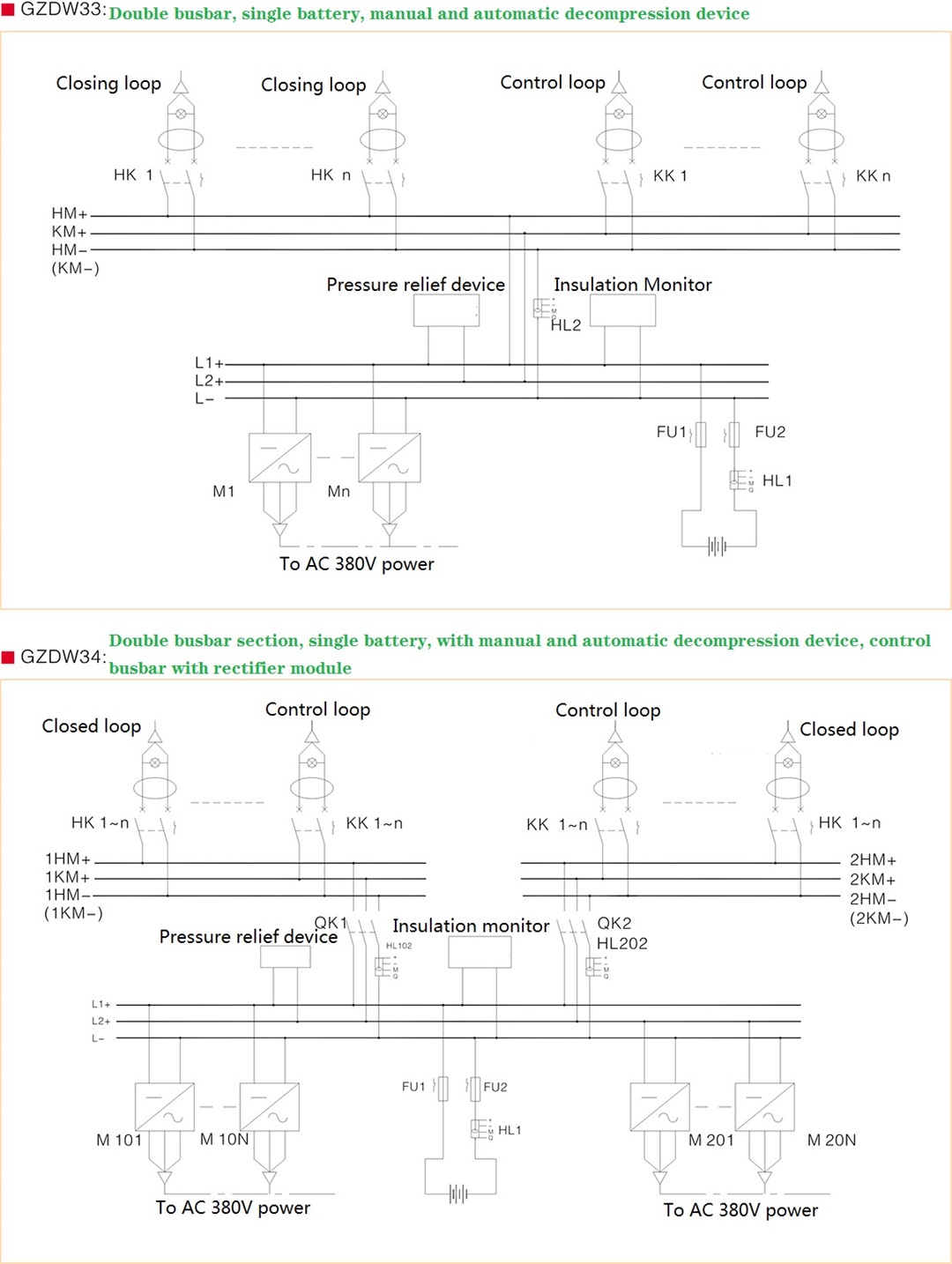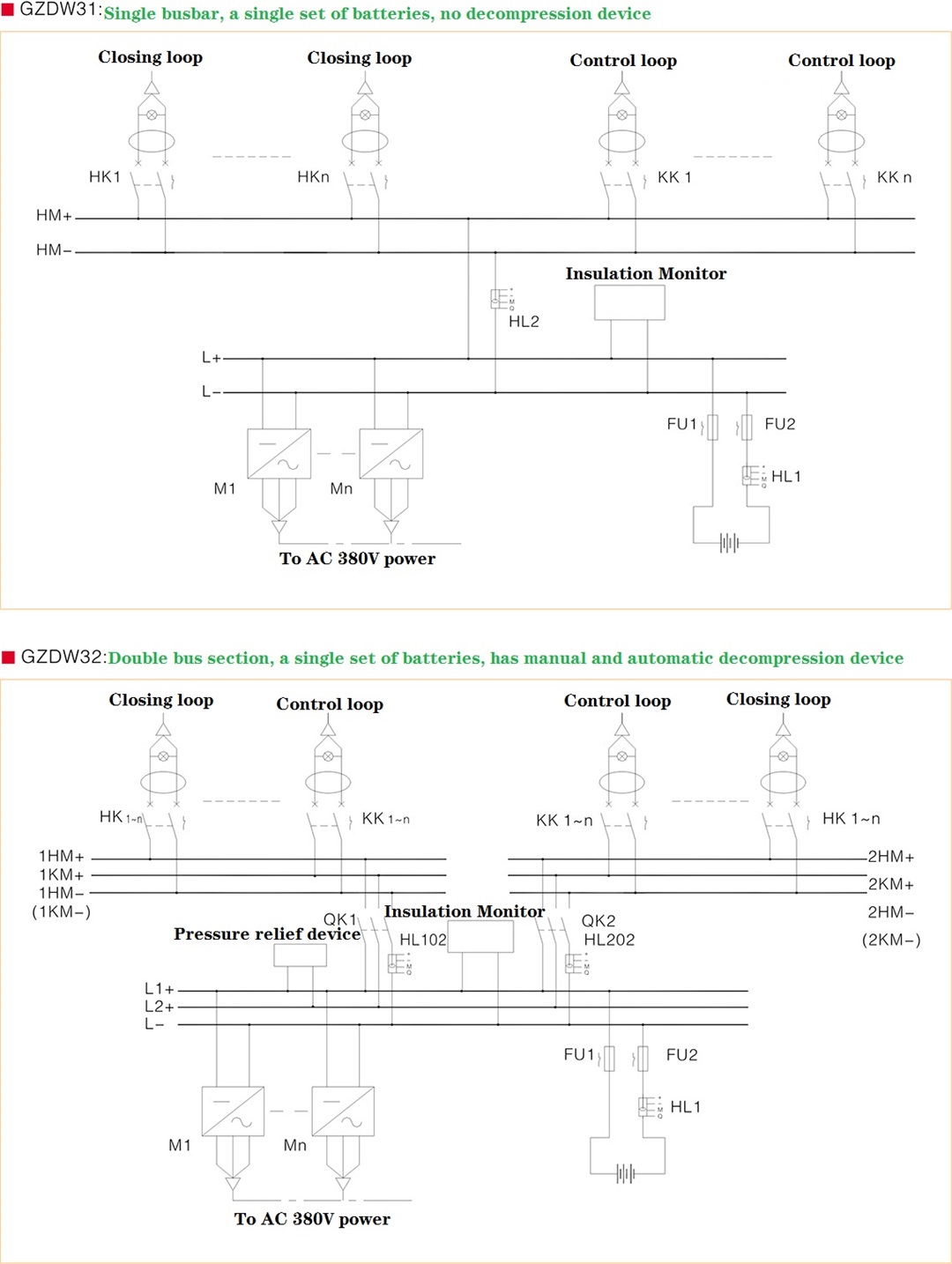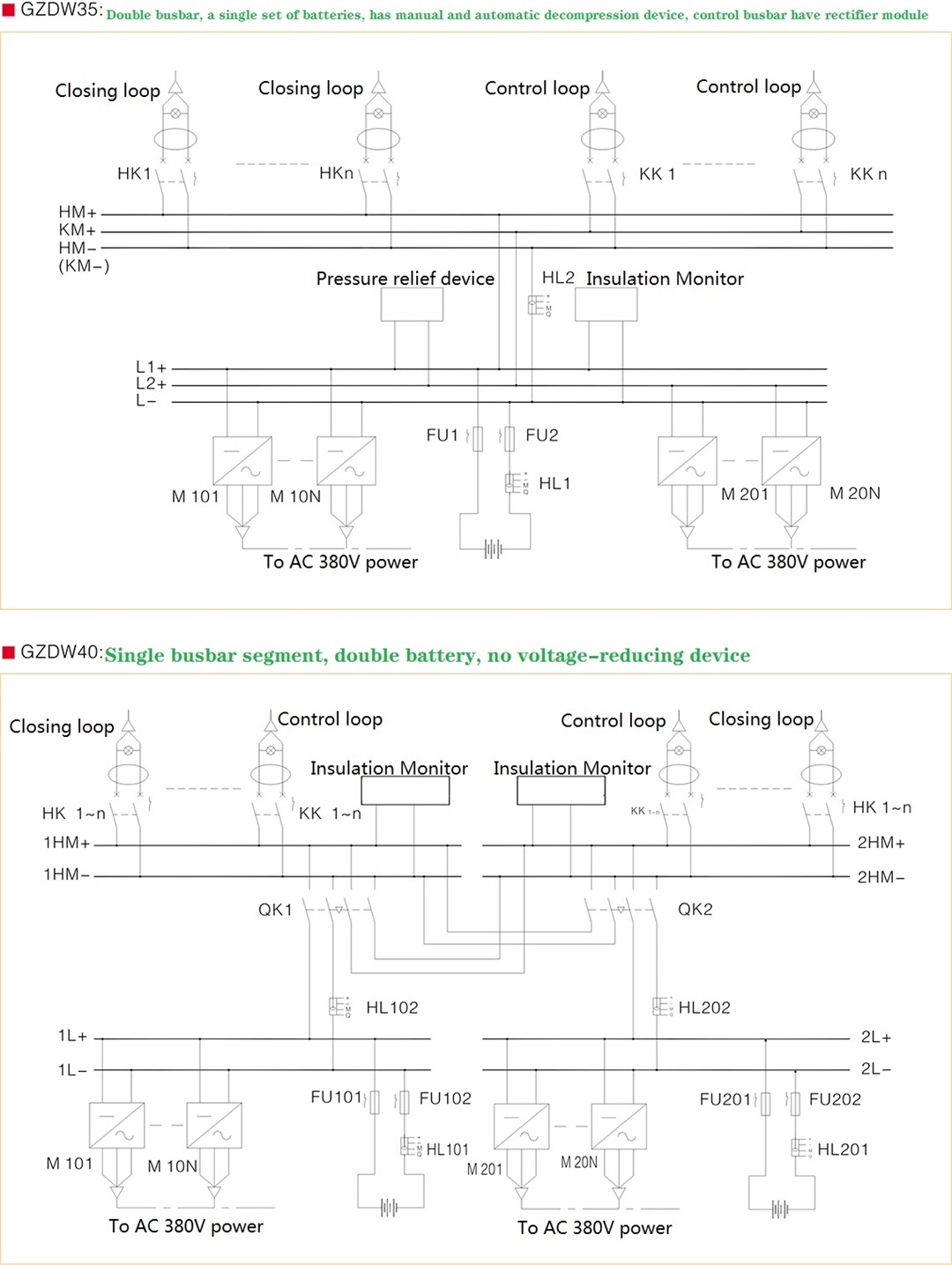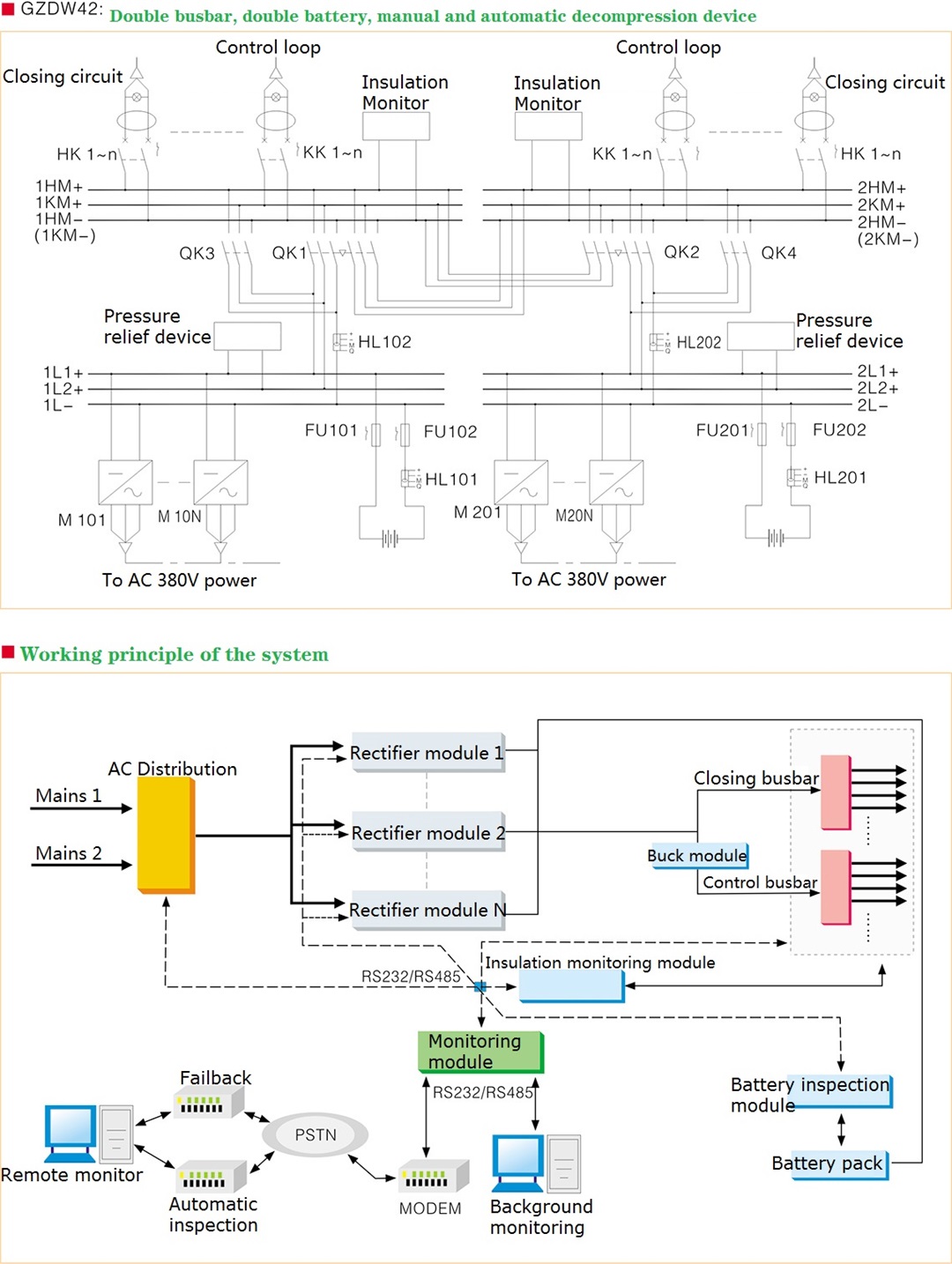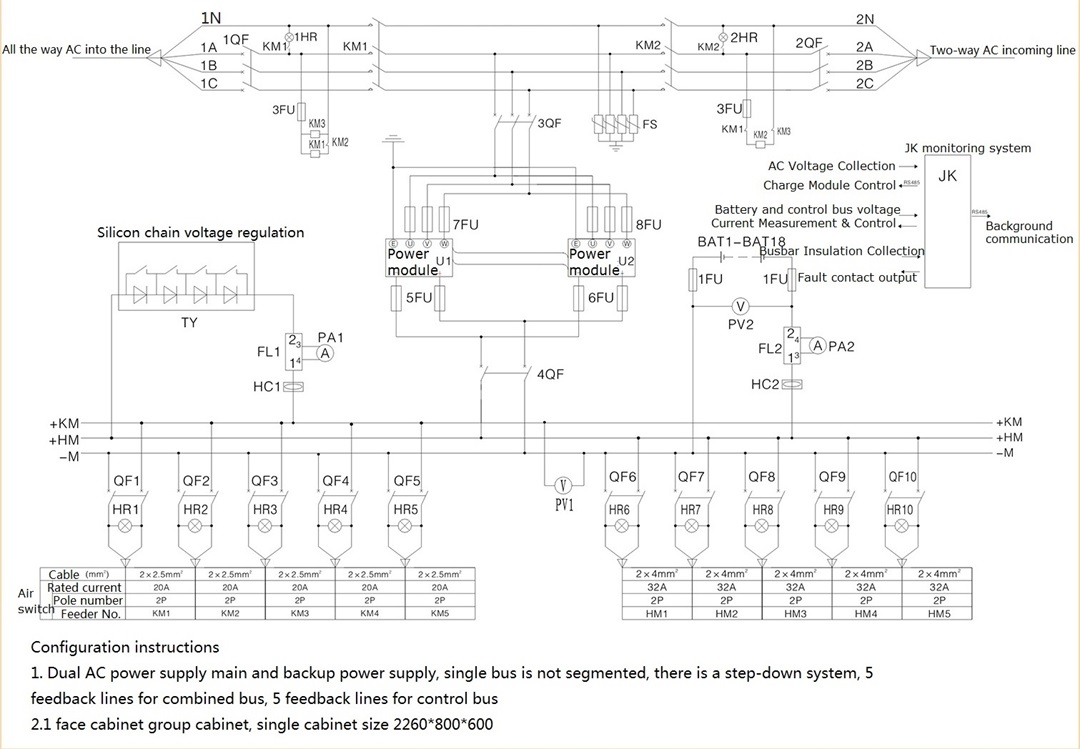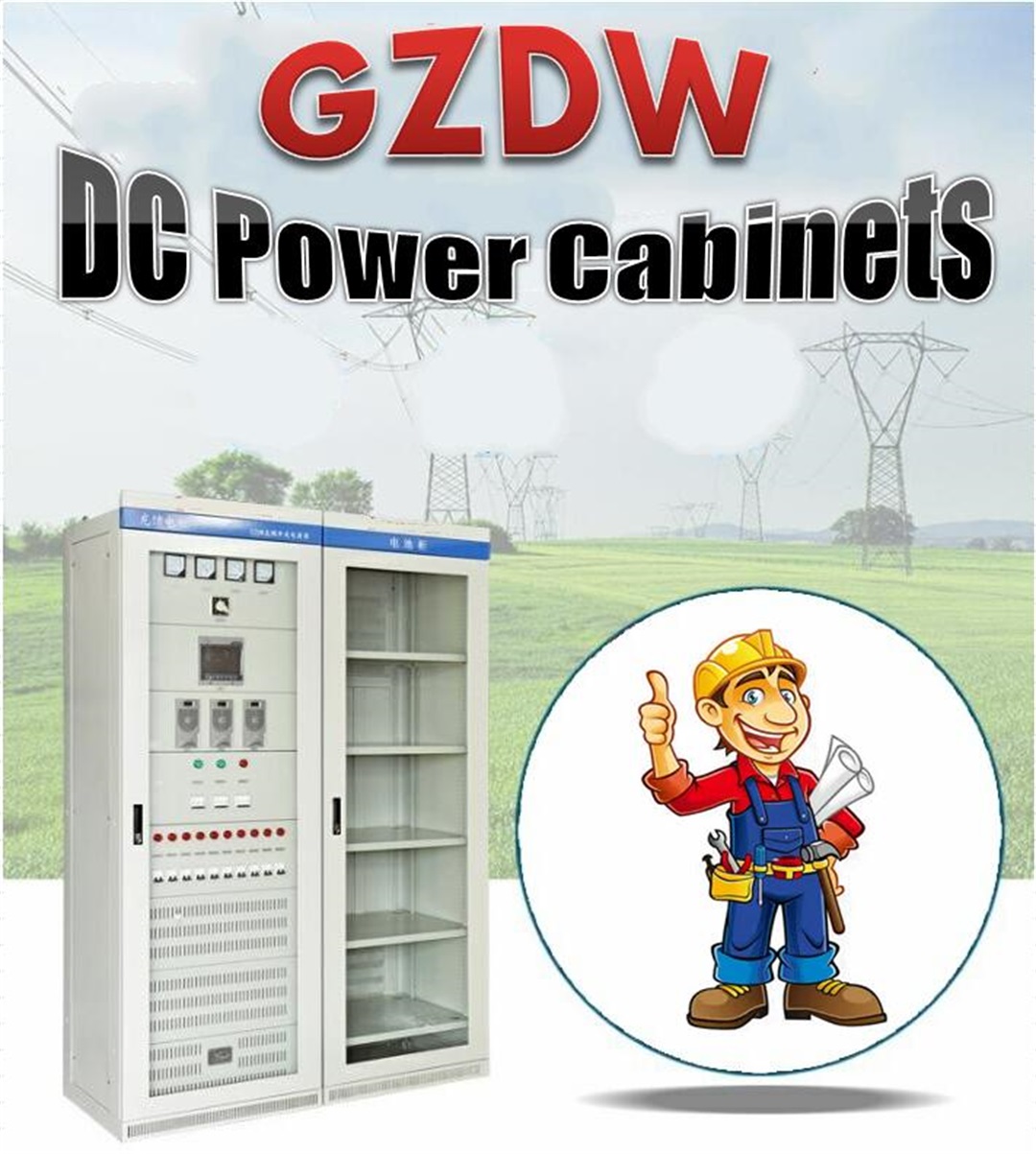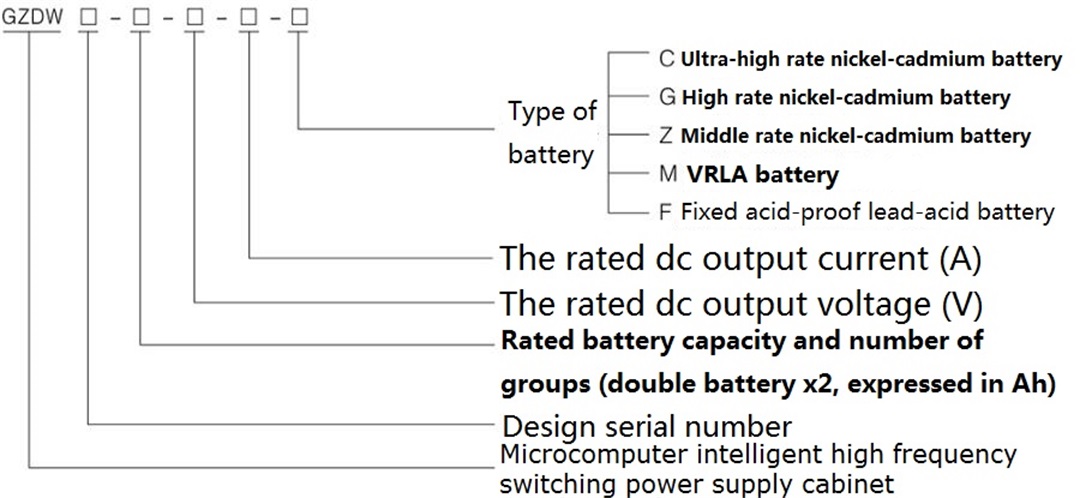 Product structure features
1.Full voltage auto drop
It can automatically switch on/off according to the voltage for closing operations, by use of stepless voltage drop device, or voltage step drop device, reliably and securely
2.Centrally monitor and control function
Central monitor device ordinate or control the running parameters/status of each part in DC panel, meanwhile collect the parameters of each function module and upload to host machine, transfer the command from the host machine. The structure designed as building brocks, the panel can supervise the input AC source voltage, current, of two loops, work mutually as the main and standby source for auto-switching n/off. ordinate or control the current and voltage of control busbars and closing busbars; battery voltage, battery discharging current, insulation parameter, supervise the operating status of the closing switch control switch, battery fuse, detection of the insulation for outgoing line (option), toured inspection of battery (option), monitoring ambient temperature
3.Multi-stage protections
Surge protector to prevent input over-voltage: output over-voltage protection; output current limiting protection; short circuit protection; module shunt protection; over-temperature, over-current protection, all of these can improve the safety and reliability of operation
4.Temperature compensation
According to the data provided by the battery factory, select the temperature compensation center and the coefficient automatically adjust the charging voltage, to meet the requirement of battery charging
5.Alarm function
After parameter set, it can perform different alarm functions, including under-voltage of control busbar, under-voltage of battery group, insulation abnormality, output switching status
6.N+1 Redundancy design
Change the qty and capacity of power source modules, to realize the free combination of output scheme of panels, to match different battery capacities, from 10Ah-3000Ah. Meanwhile, because this design executes n+ 1 redundancy arrangement when the capacity is small, it still can realize 1+1 standby.
7.Communication function
Through the selection of interface, it can shift the communication protocol between CDT and MODBUS.Two communication ports RS-485 and RS-232 to be selected for four remote operations
8.Battery-free of maintenance
Valve Regulated Lead Acid Battery, free of maintenance, is utilized, able to work securely and safely. It does not need to add acid or water. The smart controller can shift between average charge and float charge according to the presetting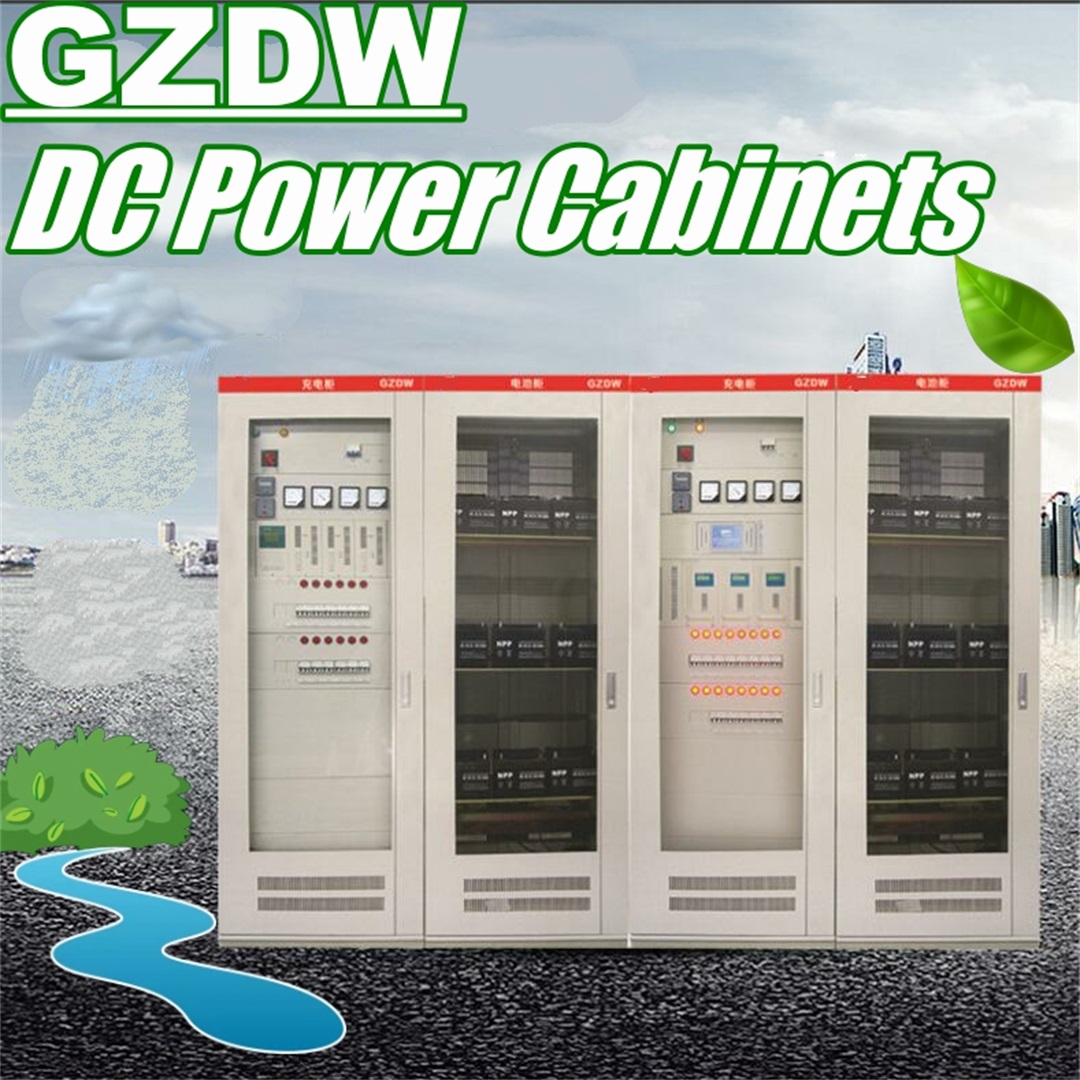 1. Ambient air temperature: -5~+40 and the average temperature should not exceed +35 in 24h.
2. Install and use indoors. Altitude above sea level for operation site should not exceed 2000M.
3. Relative humidity should not exceed 50% at max temperature +40. Higher relative humidity is allowed at lower temperature. Ex. 90% at +20. But in view of the temperature change, it is possible that moderate dews will produce casually.
4. Installation gradient not exceed 5.
5. Install in the places without fierce vibration and shock and the sites insufficient to erode the electrical components.
6. Any specific requirement, consult with manufactory.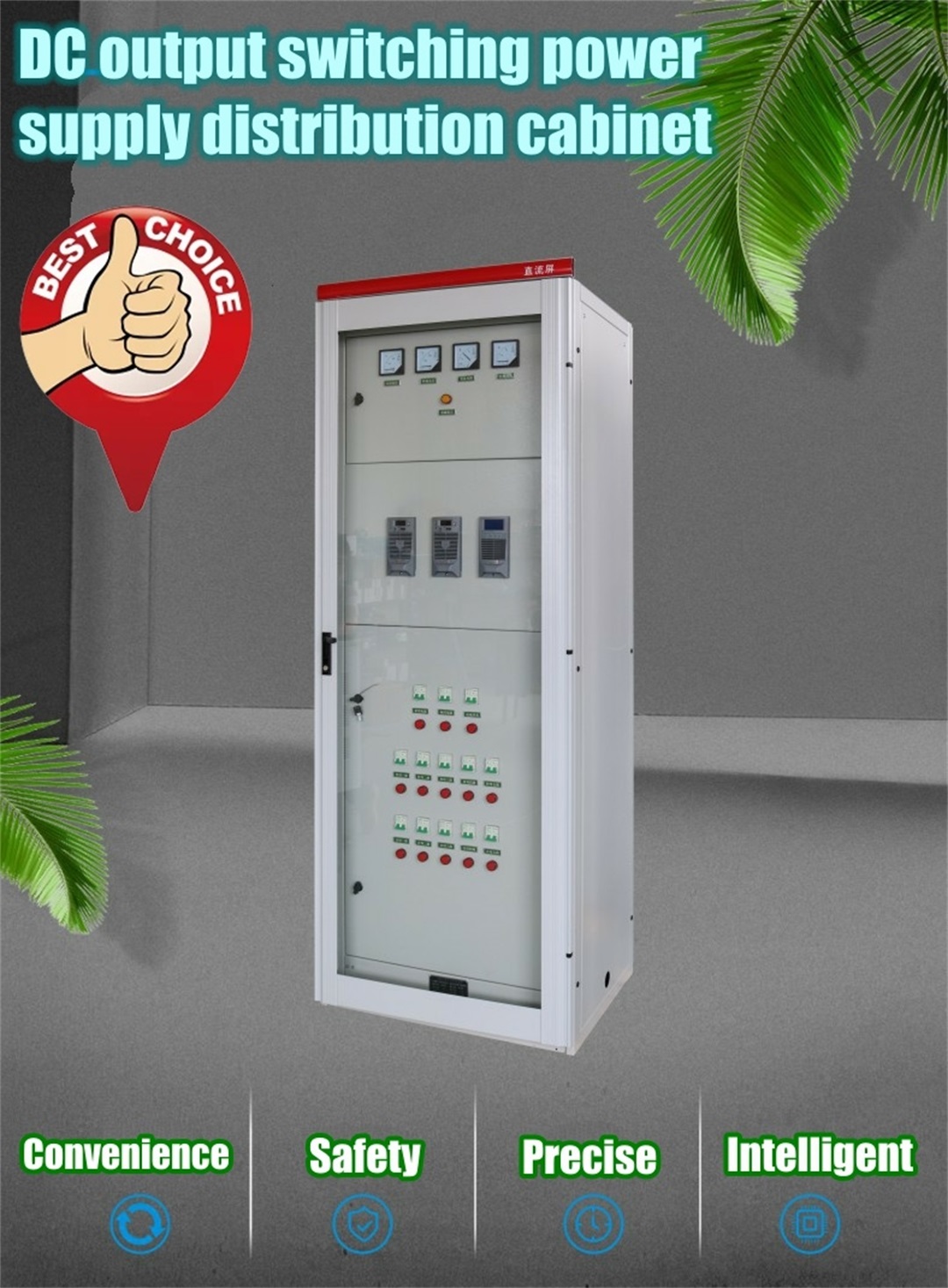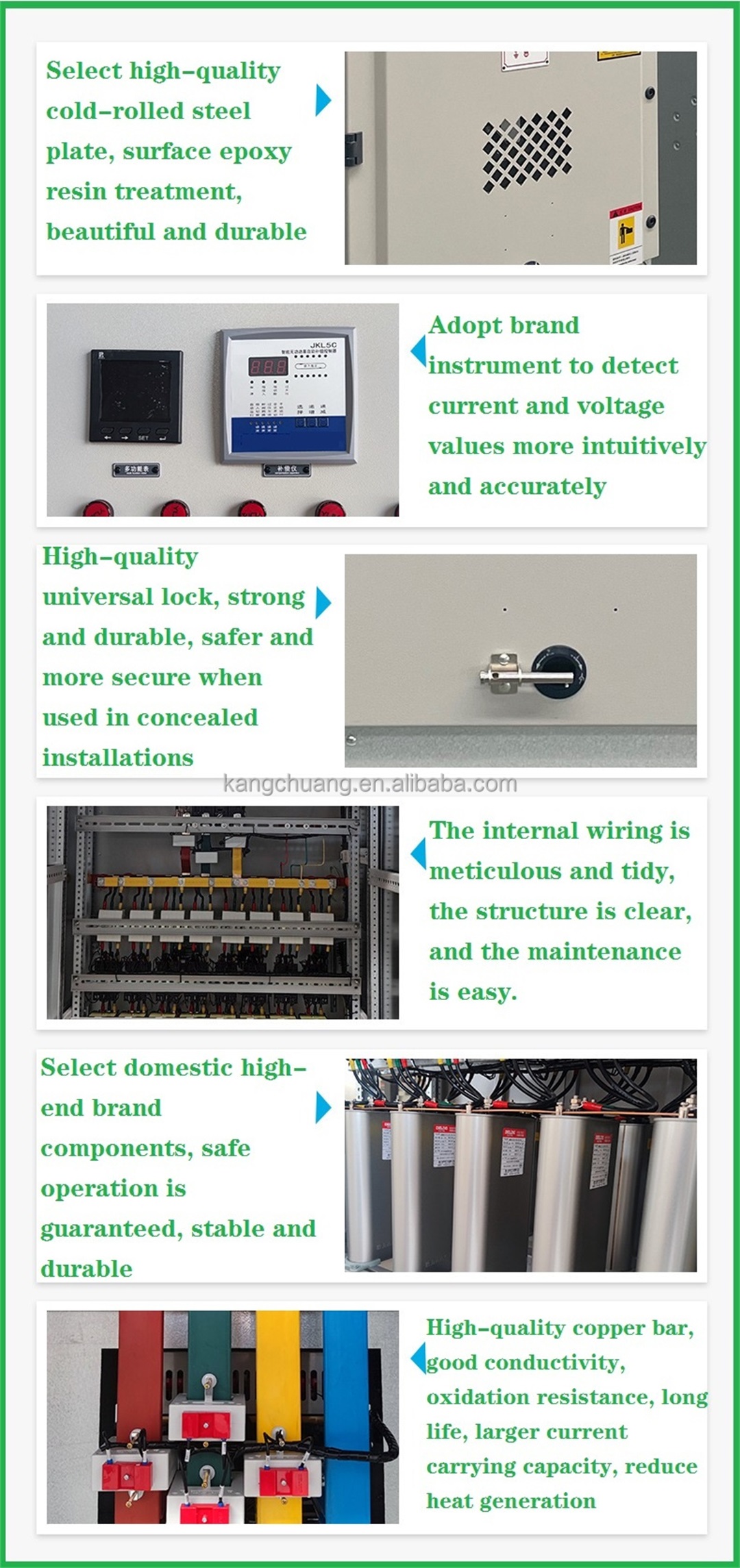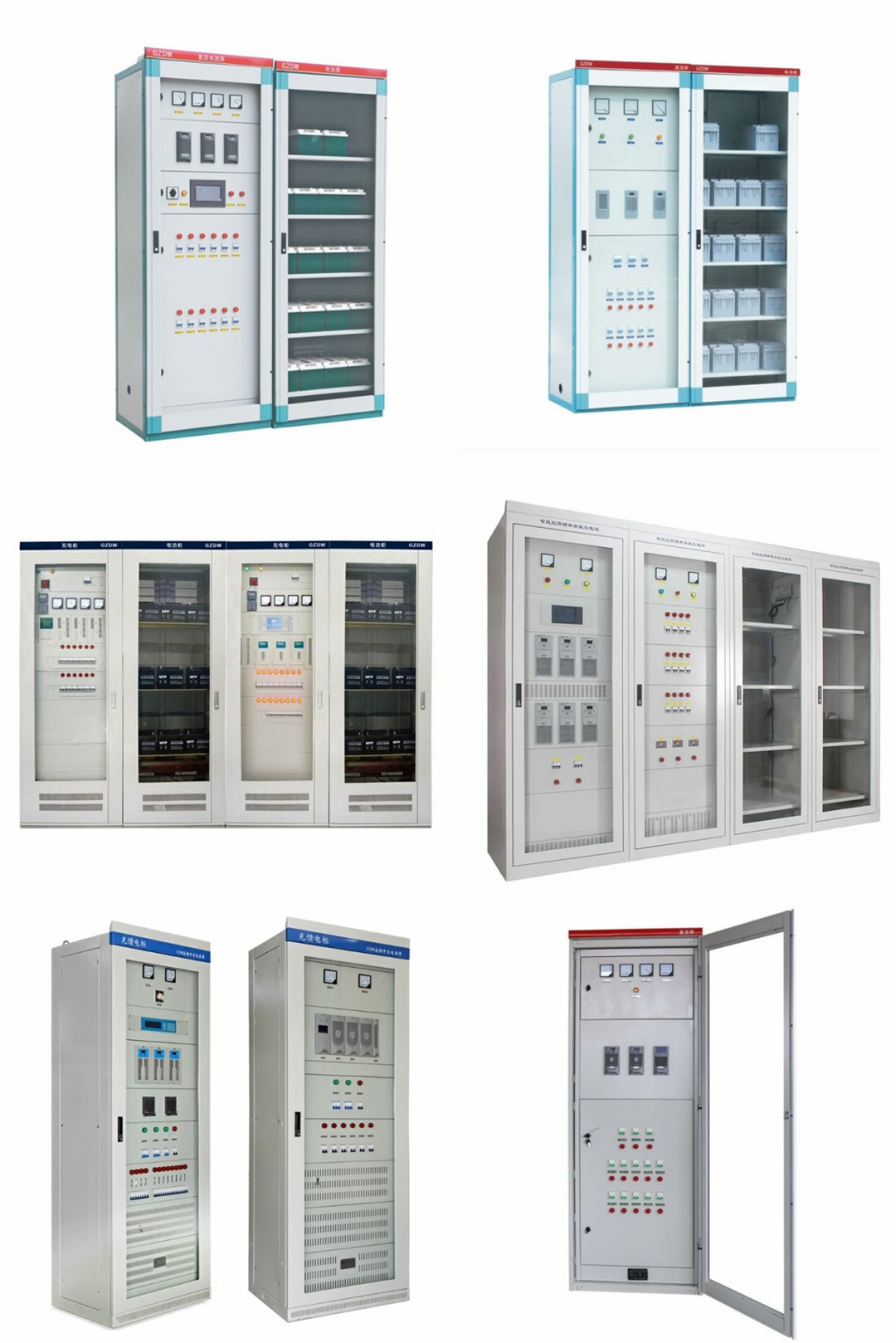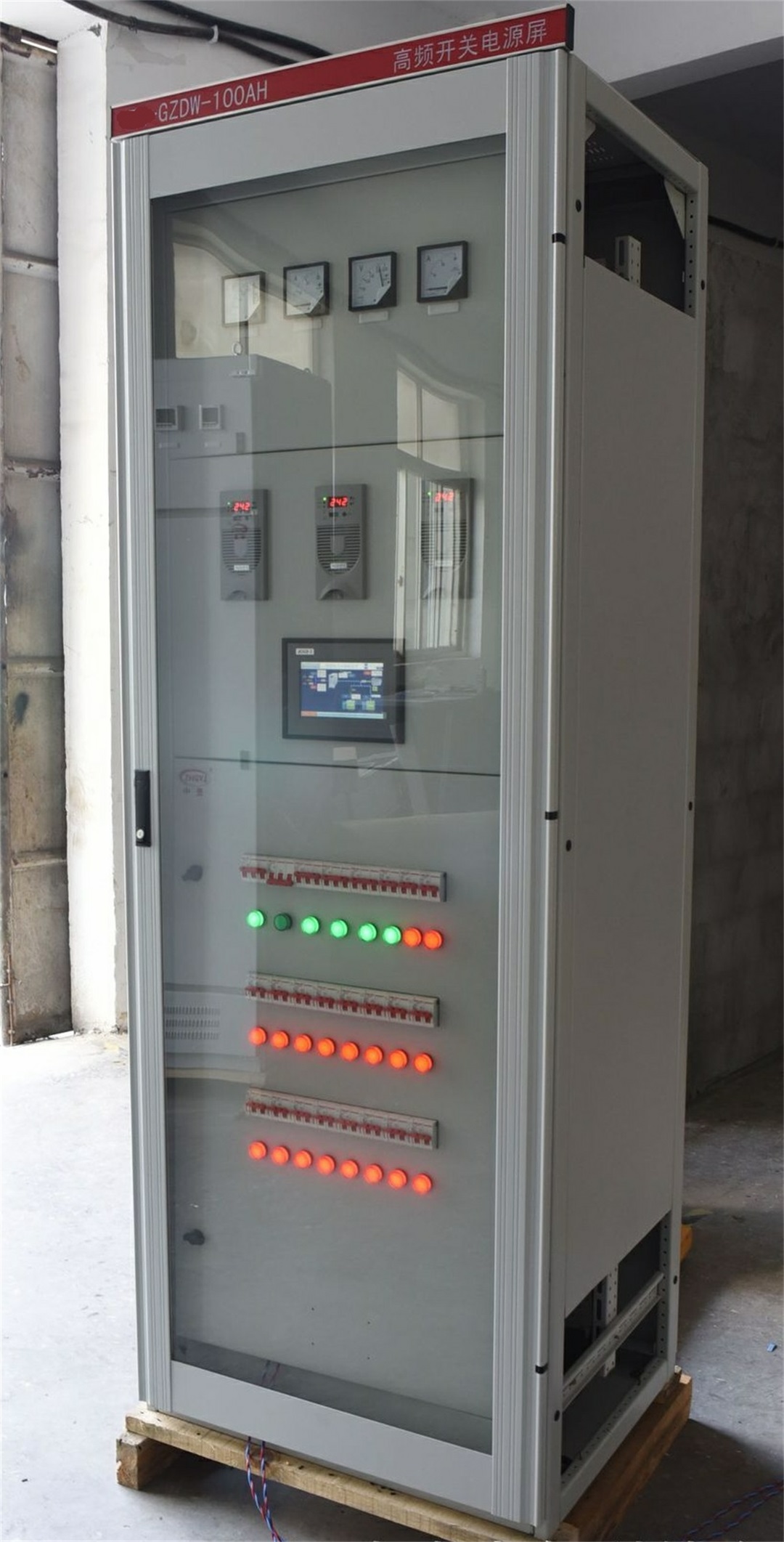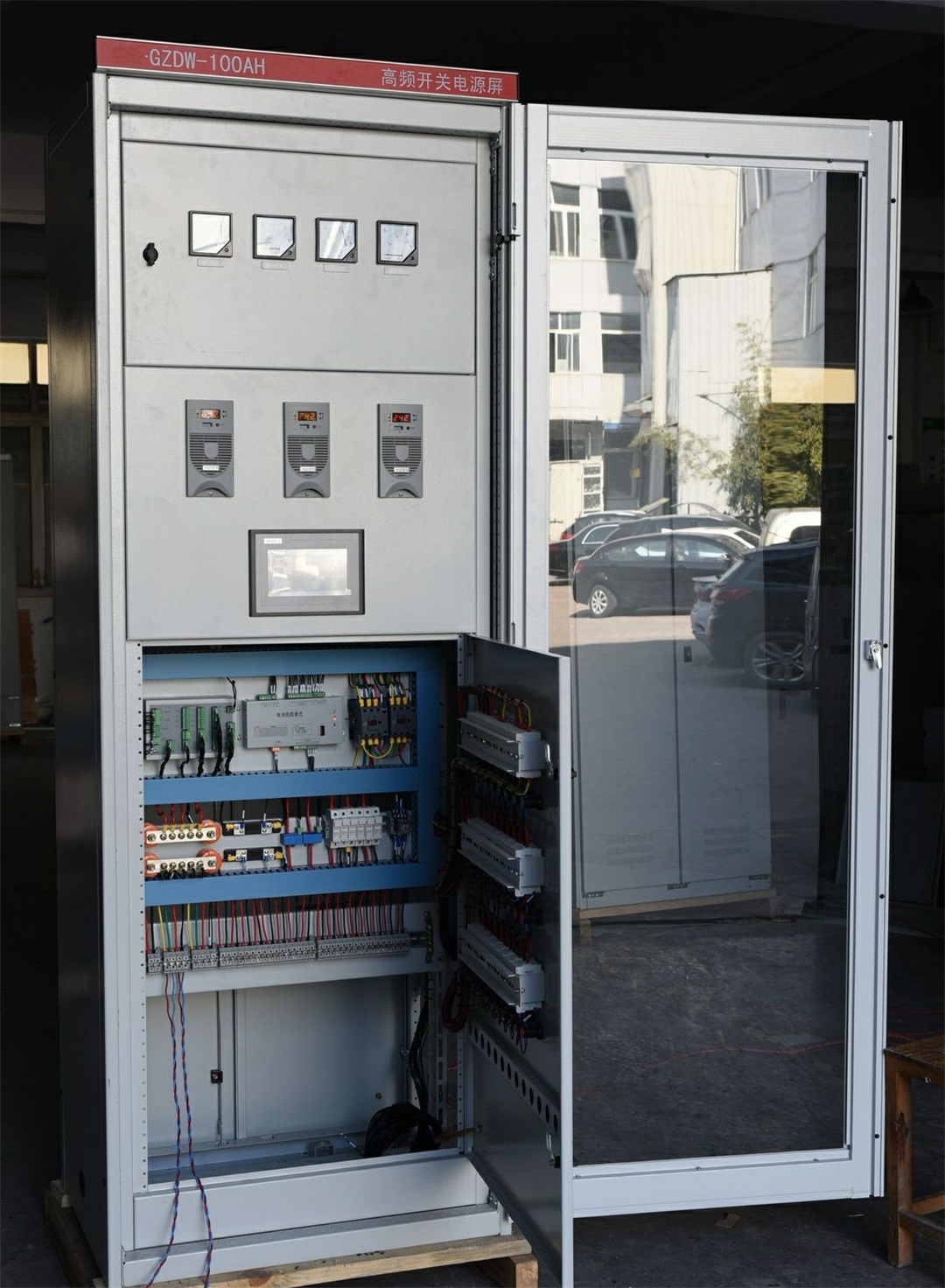 A corner of the production workshop
Product application and case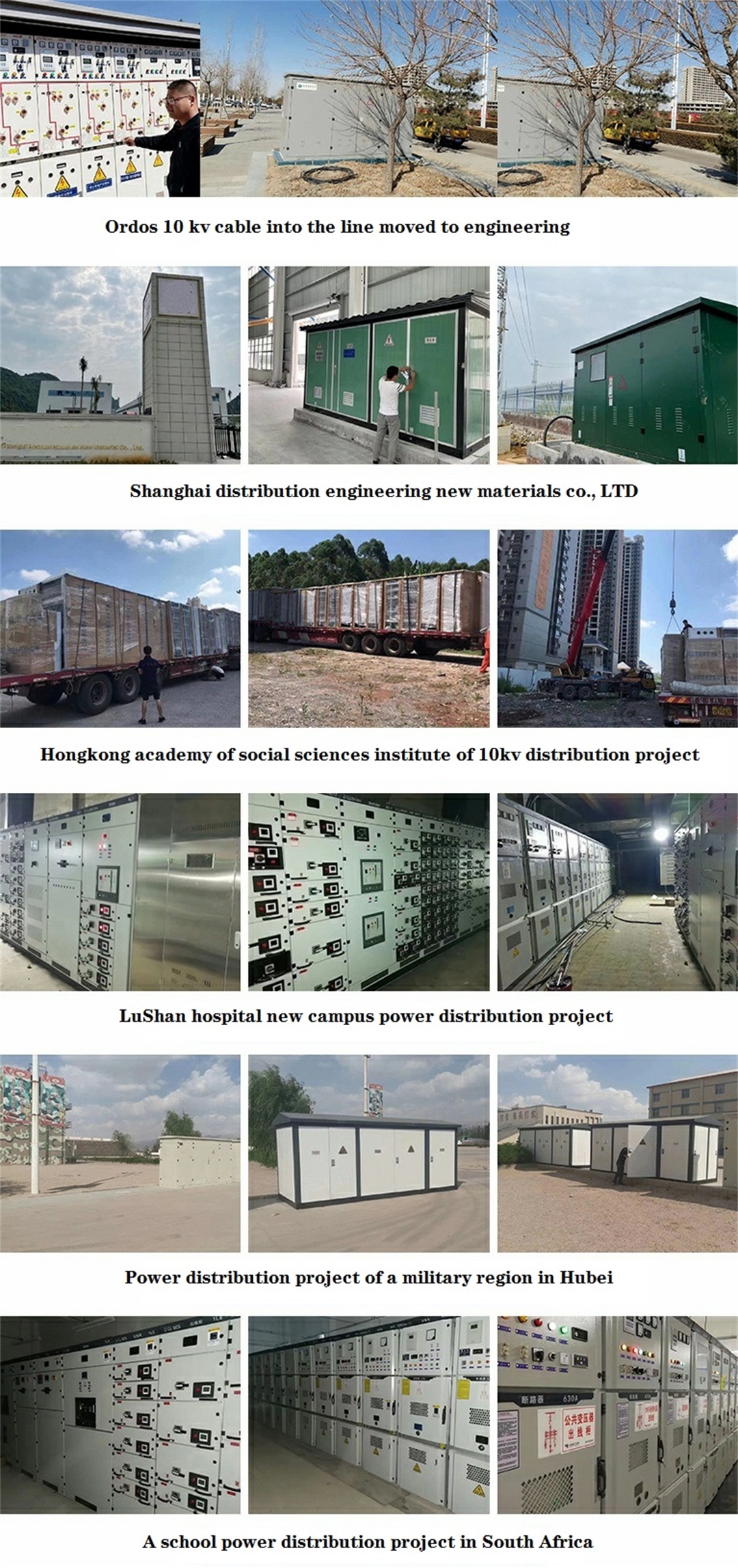 ---
---
Write your message here and send it to us